Comics in the NY Times...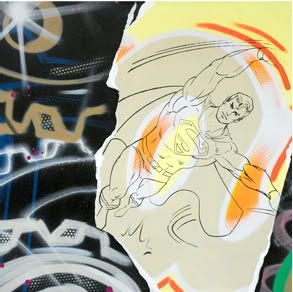 BEHIND THE SCENES ON SUPERHERO SUBWAY GRAFFITI:
That insult to his work and his artistic background spurred Mr. Matos to create "A-U-T-O-matic," a work featuring the cogs of an art-making machine he knew he wasn't, as well as the Superman he could never be.
Read the full text
here
.
ALISON BECHDEL'S FUN HOME REVIEWED:
Alison Bechdel's "Fun Home: A Family Tragicomic" is an engrossing memoir that does the graphic novel format proud. The tale — about Ms. Bechdel's childhood, her father's death and their shared homosexuality — is painfully honest and richly detailed in words and images.
Read the full text
here
.