The Best Terrible Mistake I Made Yesterday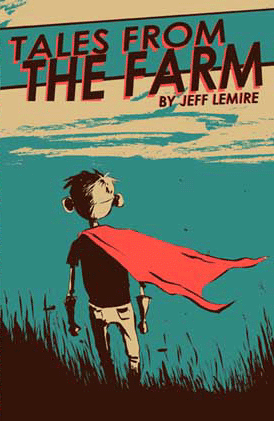 So a little while back Top Shelf sent around a great promo pack for Jeff Lemire's new kickass book,
Tales From the Farm
. What made it stand out is that it included an unopened pack of hockey cards from the 1990-1991 season (the book has adventures in pond hockey, among other things). I hadn't seen anything like them for a while and so I kept them unopened pack on my desk at work to provide a little inspiration. Seriously, that package really brings me back.
Anyway at work we're considering doing a sidebar in the style of a baseball card. So I reluctantly opened the pack to see if I could get some good reference material from it. Unfortunately the cards didn't look that cool, but it did have a bonus — free gum inside. Seventeen-year-old gum, but free nonetheless. And of course I ate it. It crunched. The experience didn't last long as I was forced to spit it all out and go running to the kitchen to wash my mouth out.
Damn you,
Top Shelf
, with your good books and bad gum!